Sanket
Administrator

Vote for Design your Manga Avatar Contest!


Start Voting for the best creation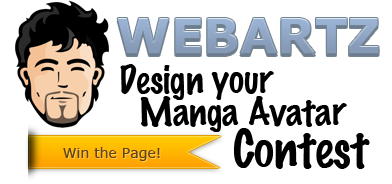 Hello Everyone



Thank you all for submitting your wonderful eye catching creations for this contest.

Here are the entries, you will need to post whose creation you liked the most.


verrell123 wrote:
RockerMan wrote:
Maki wrote:
Crysis992 wrote:
Agent24 wrote:

It is observed that Ezio's, Deidara's & Kratos's entries were not visible. We will close this thread for now, so that we get an opportunity to see their entries.
Edit: Since we did not hear back from them. Their entries are discarded.





Last edited by Sanket on Sun May 01, 2011 12:04 pm; edited 1 time in total