ankillien
Administrator

Treasure Hunting Contest!


Once again, Treasure Hunt contest on WebArtz!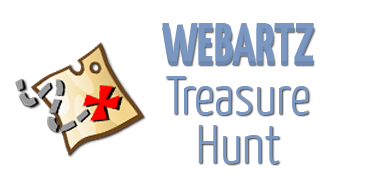 Hello Everyone




This time it is a Treasure Hunt Contest! Yes, the famous treasure hunt contest, once again on WebArtz



What are you required to do?
Just find these images hidden on the webartz forum. They could be anywhere from html pages to posts. Just anywhere.






Each of the image means a winner. So once you find a image, PM the location to Sanket. If you find the 1st Winner image, you are the winner of this treasure hunt. Simple as that.

Note: You can only win one of the positions. Keep PM'ing Sanket the image locations as & when you find them. For example: If User A found 2nd winner image & then he PM'ed Sanket. But, if 2 days after this he finds the 1st Winner Image he can PM Sanket again. If no one else has yet PM'ed Sanket the 1st Winner Image then User A will be the 1st Winner




The prize: As always, we'll give a cool and premium quality website template to the winner. This time we are not going to feature any template for the contest. But, the winner will be offered a page of his choice from the WebArtz Shop!

Note: Winner is allowed to choose a template which is not costlier than 15 USD. If the winner wants to buy a template costing more that 15 USD, he gets 50% discount on the prize



Is that all the winner will get??
Winner will win the Winner rank for the month of March.



This time we have something to offer to the runner ups

The second highest scorer will get 30 Points and the third highest scorer will get 20 Points!

Have fun Treasure Hunting. All the best